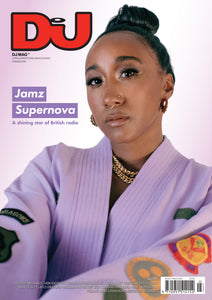 A survey at the end of 2020 by industry bods RAJAR showed that UK radio listening figures were up by a third from the previous year, confirming something many of us had suspected — that radio has had a huge renaissance during the pandemic. It never went away, of course, but with clubs shut the medium seems more important than ever.
Many are tuning into national or independent stations to get a fix of discerning music selected by clued-up radio DJs, providing a human touch and a sense of community in these tricky, isolated times — instead of just an algorithmic playlist. Some club DJs with their live streams have found that there's better interaction to be had through engaging directly — and vocally — via their socials with fans. Club DJs getting on the mic is almost a 'back to the '80s' full circle moment, although radio jocks have been doing this since time from their studios or, lately, home recording setups.

Some radio DJs don't generally fare so well in the club and vice versa, but Jamz Supernova is equally at home doing both. Whether it be throwing down on 1Xtra, expertly filling in for Gilles Peterson on BBC 6Music or playing a firin' club set, Jamz is an unassuming star. It's our privilege to welcome her onto the DJ Mag cover this month.
Elsewhere this issue, our feature on page 31 looks at how radio has boomed lately; we spotlight how to get your own show and how to get played (p38 onwards); and Mistajam is in the Hot Seat on page 11, talking about the new national dance music radio station he's fronting. Whether it's listening to Annie, Danny and Pete or Tiffany, Target and Kenny at the weekend, or one of the plethora of independent stations popping up everywhere (p46) any time of the week, radio has been uplifting us all at different times during COVID. Hold tight.
Carl Loben
Editor