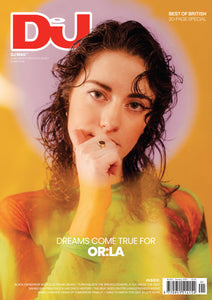 It was disappointing to have to cancel our Best Of British awards show at London's Steel Yard venue in the middle of December, but with the Omicron strain of Covid spreading exponentially in the UK we had little choice. The run-up to Christmas saw Omicron decimating nightlife businesses, with a plethora of cancellations and no-shows, yet little sign of immediate financial support for struggling clubs, bars and restaurants.


Clearly, the UK government should step up and put in place support measures for the night-time economy similar to those granted by European countries such as Germany and Holland, who announced lockdowns or curfews over the festive period. There cannot be a repeat of the tardiness of support that characterised the first lockdown in March/April 2020, with UK nightlife businesses and jobs in jeopardy, sick pay inadequate, and self-employed people left out in the cold.
It was a disappointing end to the year, when the second half of 2021 — after everything opened up again — had been so positive. Still, our Best Of British awards were received well online, and in this issue we profile all of the winners from page 37 onwards. Or:la (above), voted Best DJ, is our cover star, and her story is expertly told by Katherine Rodgers from page 38 onwards.
Elsewhere this issue, we've an important piece on Black ownership of UK electronic music organisations (page 16); a look at how promoters are navigating ongoing Covid-related difficulties (p26); a fascinating feature on preserving the history of San Francisco's gay scene during the disco era (p70); and a lot more besides. Hope you enjoy it.
The uncertainty that's returned means that we must all look out for each other as much as possible. Again. DJ Mag wishes everyone in our scene a safe and — ultimately — prosperous new year.
Carl Loben
Editor