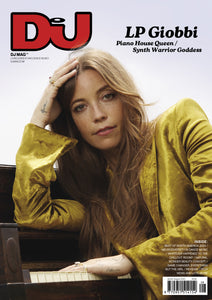 It's August — time to unveil the winners of our annual Best of North America poll, as chosen by our readers. This year's list of top vote-getters is particularly wide-ranging, covering everything from Skrillex's 'Quest For Fire" long-player to Omnidisc's mind-boggling 'Homecore! Miami All-Stars' compilation, from the plus-size clubbing complex Avant Gardner to the techno stalwarts of The Bunker, and from breakthrough producer HoneyLuv to the Detroit veteran Waajeed. Congratulations to one and all.
We take an in-depth look at your Best Producer winner, LP Giobbi, who's a special talent. After all, not everyone can appeal to both Deadheads and electronic-music aficionados — but she manages that trick with ease via her Dead House dates. "I saw this is what we're all searching for — the community, the dancefloor that was full of freaks and weirdos who have a safe space to feel alive," she says of the relationship between those seemingly disparate clans. But her career is about more than just bridging those two camps. She's an extremely talented music maker (for proof, give her recent 'Light Places' a spin); she's a co-founder of Femme House, an organization devoted to helping marginalized genders in dance music; and she's fantastic in a live setting, playing the kind of house that's made her an in-demand club and festival presence. She's got plenty in the pipeline as well, including a slew of major gigs and a new partnership with the Defected label — the future is looking bright.
Elsewhere, Harold Heath follows up his Neurodiversity article from last year by asking why there are so many neurodivergent people in electronic music; we shine a spotlight on eight Angolan and Portuguese artists currently pushing forward the sound of kuduro; try to figure out whatever happened to the chillout room; and lots more — including reviews of enough excellent music to satiate you till autumn. Dig in.
Bruce Tantum
Editor