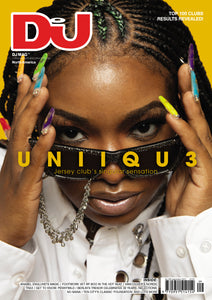 When it comes to Covid, sometimes it feels like it's two steps forward, one-and-a-half steps back. Given the political landmine surrounding the idea of renewed lockdowns, it's doubtful that any large-scale closures are in our future, but as the delta variant burns its way through the population, it's certainly possible that some festivals may opt to simply cancel, as New Orleans' Jazz Fest recently did. Other fests, and many clubs, are requiring proof of vaccination or a recent negative test for entry. As we go to press, event behemoth AEG has just announced it will soon be requiring proof of vaccination or a negative test result, at least where local laws allow; entire municipalities, including New York City and Los Angeles, have voted in vax-only requirements to enter most any public indoor spaces — including clubs, needless to say. But that's far from universal. If you don't want to get jabbed, or at least tested regularly, that's your call. But maybe consider skipping the club or the festival — for your sake, for the safety of others, and for the health of the overall scene.
But for now — and hopefully forever — clubland continues apace. And one of the people setting that pace is the Jersey club dynamo, Cherise Gary, better known as UNIIQU3. The for-all-intents-and purposes official Jersey Club Queen has been as responsible as anyone for the sound's ascendance. "No one involved with Jersey club ever thought that this shit would blow up like this," she tells us. "But now that it's happening… I didn't know how crazy it was gonna get." In these pages, the Newark native tells us how she got to where she is, how she deals with that craziness, and her hopes for the future.
But wait, there's more! Inside, you'll find dance music vocalists ongwriter Anabel Englund, Chicago's RP Boo (if UNIIQU3 is the Jersey Club Queen, he's the Footwork King), the pioneering Berlin venue Tresor, the award-winning musician and composer Talvin Singh, and the uncategorizable Livity Sounds label, among other goodies. And it's our annual Top 100 Clubs issue, too — see if your favorite neighborhood disco made the list.
Bruce Tantum
Editor