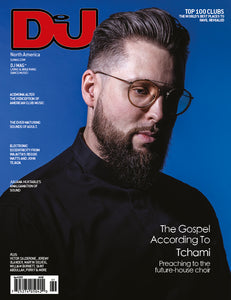 I'm sitting by the window of my apartment in the heart of New York City. Everything appears as it should — the trees are beginning to flower, the birds are chirping, horns are honking, and people are scurrying down the street, going about their usual business. But as I'm writing this in mid-March, it's clear that life is far from normal: COVID-19, which just a few days ago seemed like a far-away beast, scary to think about but certainly not an immediate danger, has burst into our lives with a vengeance.
The ramifications have been enormous. Major sporting events have been cancelled, cultural institutions shut down, and panic shopping has wiped supermarket shelves clean. People have fallen ill, and some have died. Our hearts go out to those directly affected.
The consequences to our little corner of the world pale in comparison — but they loom large, nonetheless. As I'm writing this, announcements regarding festival and club cancellations are coming fast and furious. These are necessary measures that will save lives. But even after the epidemic fades, the effects will linger — clubs and fests that live on the razor's edge, financially speaking, may not bounce back, and many of those that rely on those fests and clubs for income will find themselves in dire financial straits. Spare a thought, and perhaps a donation, for those hard-working folks — DJs, doormen, bar crew, sound people, behind-the-scenes staff and the rest — who will take a hit. Most importantly, stay safe. Granted, social distancing isn't really our thing — but do it.
And you know what will help us weather the storm? Music, that's what. Inside, you'll find an extensive interview with Tchami, the Parisian known for his clerical collar and melodic, atmospheric sounds who in just a few short years has emerged as one of future house's biggest stars. We also talk with the unlikely duo of techno vet John Tejada and musical/comedic surrealist Reggie Watts, working together as Wajatta; AceMoMa, a duo making and playing fantastic house and breaks that looks to the past while sounding fully of the now; and Saint Abdullah, a pair of brothers that fuse politics, raw emotion, and intense sonic design into a visceral, intriguing sound. And even if we can't hit the clubs as much as we'd like till the crisis abates, we can plan ahead by perusing our annual Top 100 Clubs poll.
Together, we'll get through this. We'll be dancing together soon.
BRUCE TANTUM
Editor, DJ Mag North America