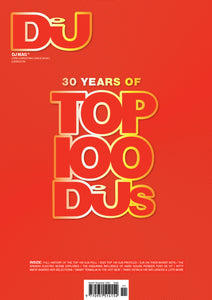 You voted, we tallied and the results are in for 2023's Top 100 DJ poll — and the top spot goes to our old friend, the crème de la crème of big-name international-superstar tune slingers, David Guetta! The French phenom has now sat at the apex a record-tying four times, putting him even with last year's winner, Martin Garrix. Guetta's been on the scene since stepping up to the decks at age 14 and has been a major player since finding clubland success via 2001's 'A Little More Love' — and though he's now as much a popstar as he is a DJ, he's stayed true to his roots through his Future Rave project, which he describes as his attempt "go back to my foundations." Of course, not everyone's foundations include a pair of residencies at Ibiza superclubs, scoring an 11th Grammy nomination, or circling the globe to headline the world's biggest festivals — but that's why Guetta's on top. Congratulations are in order, not only for him but for everybody who made the list. We love you all.
Speaking of love, this issue features a chat with the universally cherished Danny Tenaglia, on the occasion of a new entry in the Global Underground mix series —
it's phenomenal, and sure to become as iconic as his previous two GU contributions. And there's yet more love: Sofia Kourtesis's debut album, the gorgeous 'Madres,' serves as an ode to her own mom, and to mothers of all stripes everywhere. There's plenty of adoration for Philly's Making Time festival, the Dave P–helmed gathering that holds the concept of transcendence as its guiding principle. But there's probably a bit less love for disastrous DJ sets, and in the issue, ten of our favorites — Todd Edwards, Lauren Flax, DJ Paulette and Cinthie among them — fill us in on some of their worst. Reviews, tech news and plenty more, too — it's another action-packed issue.
Bruce Tantum
Editor