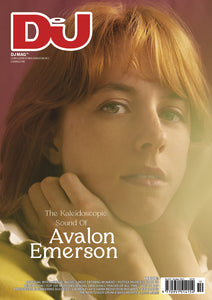 Across our international dance music community the talk is still of Red and Amber lists, quarantining, lateral flow tests and vaccine passports as the pandemic lingers on. It's affected us all in a multitude of adverse ways, although for some it's allowed a breathing space for renewed creativity and a time to take stock.
Avalon Emerson is one DJ/producer whose stepping off the touring hamster wheel has positively benefitted her work/life balance. Currently ensconced in a magical rural setting in upstate New York with her girlfriend, having left Berlin behind, it's allowed the genre- defying artist time to work leisurely on her debut album. Her story is lovingly told by writer Ray Philp from page 18 onwards.
Elsewhere in this issue, we hear about Lauren Flax's life-saving harm minimisation initiative to counter accidental opioid overdoses in the US (p36); run down the Top 100 Most Important Dancehall Tracks Of All Time (p43 onwards), thanks to dancehall expert and 1Xtra DJ, Seani B; hear how UK rapper Potter Payper has turned his life around after several spells in prison (p62); investigate how Artificial Intelligence
(AI) could change the musical landscape as we know it (p74); talk to the people behind two new LGBTQ+ drum & bass/jungle club-nights (p84); and a lot more besides.
It's another jam-packed issue, full of info about great tunes and pioneering artists and developments. It all points towards the undeniable fact that — pandemic or no pandemic — you can't keep our vibrant culture down.
Carl Loben
Editor