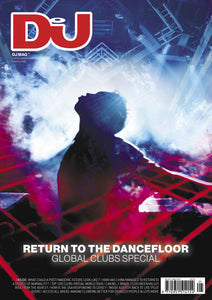 The pandemic has been terrible — the death, illness, isolation, financial hardship and so on have made it one of the most disastrous years in collective living memory. It's been a terrible 12 months for most electronic music lovers around the world, too — for all of the above reasons and more. Since COVID-19 first hit, it's meant the closure of thousands of clubs and the cancellation of hundreds of festivals. "We've lost dancing," as the track by Fred again.. succinctly states, sampling the words of Marea Stamper, aka The Blessed Madonna.
All territories have responded differently to COVID. We've watched enviously as videos from countries such as New Zealand and Australia have popped up on social media, showing events pretty much back to pre-pandemic levels after their governments successfully snuffed out the virus. We've seen much of China and Southeast Asia return to music events too, albeit with restrictions, and now — at last — much of the rest of the world is beginning to unlock. But until COVID-19 is more or less eradicated from the whole planet, the pandemic remains an issue for all of us.
This issue we're shining a light on what's happening in different parts of the world — celebrating some of our wonderful event spaces, highlighting initiatives for a post-pandemic future and ways to support clubs in crisis — as we begin to return to the dancefloor. The wealth of associated features in this special issue begin on page 27.
As we gradually get back — safely — to some sense of normality, I hope there are conversations as to how some things can be done a bit differently. Not just a simple return to an orgy of hedonism, but a sense of responsibility too — for others, for the environment, for the disadvantaged. Appreciate all those things we took for granted, and thank key workers who have helped us emerge from this mess. Reward the humanitarian, and not just the selfish. Then, what comes next can be marvellous.
Carl Loben
Editor